Lisa project time recording is a variant of object-related time recording, as well as lisa shop floor data collecting, however, with an optimized client for services and engineering firms. Conventional timesheets and related consuming manual entries and calculations a thing of the past, sources of error are minimized. For simple data transfers are corresponding interfaces available.
Lisa project time recording provides an input option from hours to freely definable objects such as projects, activities, cost centers and / or cost elements. This input can be done by the staff very quick and easily, whether in local companies, home office or on the road. So the individual employee receives an immediate daily summary and project overviews to his own hour records. If available, the data entered in the lisa Project Time are compared with the bookings from the lisa time and attendance and checked for plausibility. All data will be processed automatically. The maintenance effort is minimal.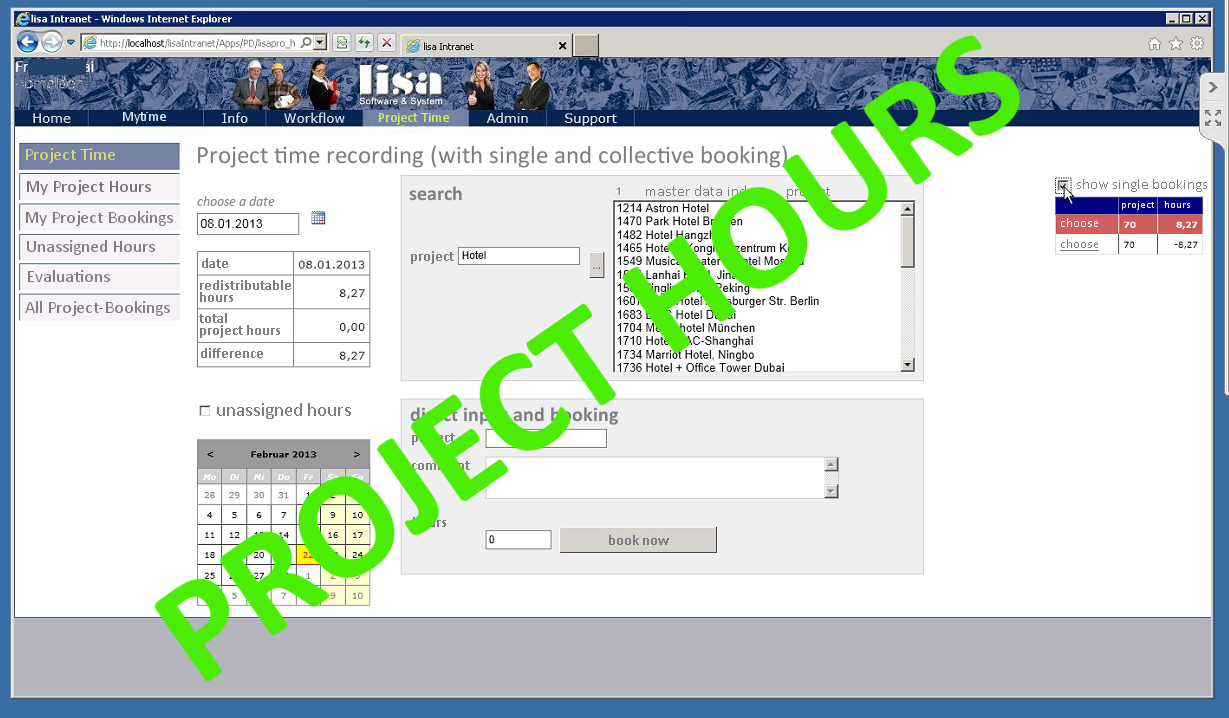 Project controlling and management will benefit from flexible reports that you can create ad hoc yourself or already customized reports can be called up directly. Performance records, work progress of projects, project analysis, final costing, and more are available via mouse.
Lisa project time recording in combination with lisa time and attendance and the lisa Intranet Server allows you far-reaching transparency regarding project status and staff resources.